Seamless Video Wall System
LED Video/Data Screen Solutions
Video Teleconferencing
Control System Programming
IPTV and HDbaseT Video Transport
Audio Visual Design/Build
High Density Wi-Fi
Low Voltage Contracting
Structured Cabling
Technology 911
Vision Control is proud to provide the latest in Temperature sensing and Health Survey Systems with Facial Recognition and health compliance logging.   These NextGEN solutions are state of the art and built, programmed and…
Vision Control was proud to partner with Reno Tahoe Airport and SITA in the installation of the new flight information and PA systems at the Reno Tahoe Airport.   Our team assisted SITA and the in house team in the new system roll out and…
      Vision Control is proud to announce it appointment as a NewTek System Integration Partner.    VCA can provide a full Glass to Glass solutions for Schools, Governmental Agencies, Broadcasters and…
Vision Control was proud to work with Defensewerx in the development of the technical systems in their Las Vegas Innovation Hub.  The Merge collaboration arena sports an integrated AV system with projection, touchscreens, NewTek Cameras and…
Challenge – Keep Sports Book and all Casino Televisions Operational during HD upgrade of Head End for Sports and Racing.  
Solution - VCA Pre-Built Rack systems and technology for 1…
Vision Control was proud to provide support to Caterpillar at Mine Expo 2016.  Some notable elements were two huge 2.5mm videowalls, full production studios, high density Wi-Fi, video servers with displays and first of a kind transparent…
VCA Staff traveled to China for World Routes 2016 with the Las Vegas Convention and Visitors Authority.  Our team provided Multi-Screen Production Support for the marketing staff's airline presentations.  We stand ready world wide…
Vision Control supported the LVCVA at the world routes show in Durban South Africa providing technical support and imaging technologies for the high tech presentation room.  Using multi-image computer systems we provided a platform for…
Vision Control was proud to provide installation support to Clear Channel Airports digital media systems in Reno Tahoe Airport.  The systems included two 4mm LED video screens, baggage claim displays, info center system and Reno Visitors…
Technology 911 -  Vision Control Associates announces its new Technology 911 service-engineering department.  24/7/365 you can be connected and protected by our radically reliable technology support group.  …
Rock and Roll Wi-Fi at the Hard Rock Lake Tahoe – Vision Control has installed and commissioned the Hard Rock Lake Tahoe's new Ruckus Wireless Solution.  From Casino Low Rise to In Room Wi-Fi, our Ruckus solution provides…
Freeman Corporate Center teamed with Vision Control to integrate their new lobby infowall.  Vision Control supplied technical support to their in house electrical staff to install this new system.  VCA assisted in providing state of the…
Vision Control Associates was proud to provide the Beat the Crew Chief interactive game and videowall system for Schafer, Condon and Carter advertising's client, SK Tools at SEMA in Las Vegas.   An impressive 3 x 4 video Wall was…
Vision Control Associates selected as a "TedX Reno" partner to provide the Audio, Video, Lighting and Wi-Fi for the 2014 event. The Theme of the event was "The Biggest Little Citizen", had over 20 speakers and was held at the Historic Lear…
Vision Control proudly supported Stak Design, a permier exhibit and rentai fixture design firm with VCA Audio Visual solutions for their exhibitors including Video Wall Solutions, Interactive Touch Screens and High Density Wi Fi for Mobile Device…
2.6mm LED displays brings imaging close up at Conexpo show.   Vision Control provides Silicon Core 2.6mm display to Heavy Equipment manufacturer providing unsurpassed imaging of market ready animation.  The large as like videowall…
Interactive, immersive and effective at the Heliexpo in Anahiem.  VCA provides 2 x 2 high bright LED/LED videowall, interactive screens and display screens to bring attendees up close to precision aerial transport.  Using dynamic video…
Vision Control Associates installs Super High Resolution LED screens at the Atlantis Casino in Reno, Nevada.
The new screens are located…
Vision Control is proud to provide the Swatch Group and Hour Passion with videowall systems for the Las Vegas Stores.  The project included; 60" LCD Videowall Modules and Vision Control's Digital Signage Platform.   The system features…
Vision Control Associates Rental Department has big displays for your big party during the BIG GAME.  Super parties require super displays and our team at VCA is ready to help.  From 1500 nit video wall displays for tent and high…
Las Vegas Nevada -  Vision Control assists Las Vegas Convention and Visitors Authority with ROUTES show.  VCA provided large format video display and video servers for both booth and conference rooms.    The video wall…
Las Vegas Nevada – VCA provides Bakery show clients with imaging solutions.   Our customers attracted and informed customers using our video displays  and interactive technologies.  
…
Sparks Nevada - Vision Control Associates was happy to be selected to integrate Bourbon Square Casino's Audio technologies and projection video switching systems.
…
Nevada State Contractors' License Number: 71570 – C2D | National Certificate Number: 2005120281
Copyright © Vision Control Associates of Nevada All Rights Reserved. Designated trademarks and brands are the property of their respective owners. Use of this Web site constitutes acceptance of the Vision Control Associates of Nevada
Privacy Policy
.
Powered by Rize Marketing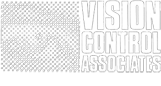 Las Vegas Office:
730 W. Cheyenne Ave # 110
North Las Vegas, NV 89030
P: 702-222-0877
F: 702-222-1054
VCA Northern Nevada:
4690 Longley Unit A14
Reno, NV 89502
P: 775-432-1725
F: 775–432-1726
sales@visioncontrol.com